Cyabra's platform has the ability to scan dozens of social media platforms, analyze profiles, posts, communities, hashtags and phrases, and present the data as clear, actionable insights. We use behavioral patterns to identify fake profiles spreading disinformation or harmful narratives, track the sources, measure the reach, and uncover its effect. 
Cyabra is constantly working to improve our platform and stay ahead in the ever-changing threat landscape. In our latest release, our platform has been upgraded with a number of new features and enhancements that will help you to better protect your organization or company from online threats.
Here are some of Cyabra's newest features: 
Location-Based Filter
Since Cyabra's platform can be used to scan any topic, phrase, or hashtag used all across the globe, you might find yourself with much more data than you intended. Narrow your search down by using our new location-based filtering. This feature allows you to concentrate your search on a specific country, and refine the entire dashboard to display only the results pertinent to that location.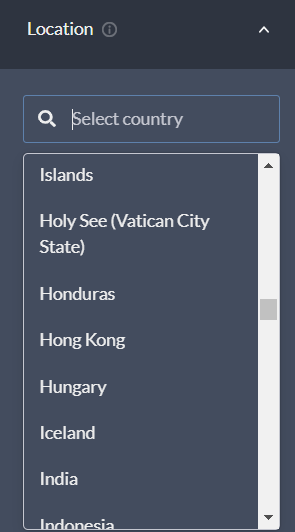 You can also use the advanced location filter to zoom into an area or region, and even choose to create an area of your own. Would you like to see results from two regions of different countries? No problem!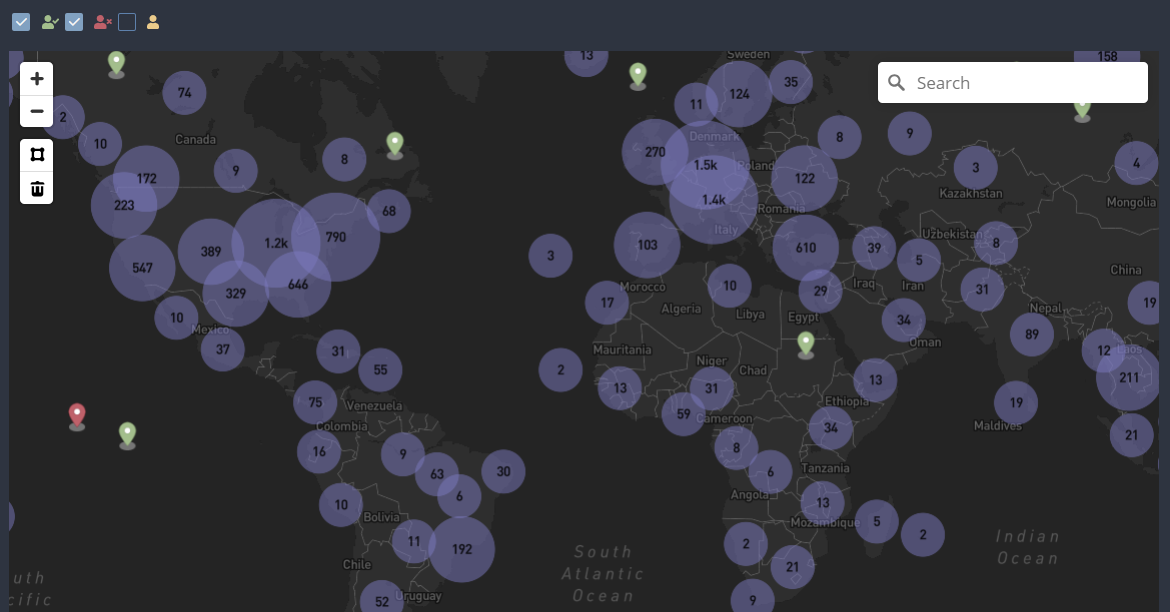 Authenticity Filter
Cyabra's AI is able to determine authenticity using a variety of parameters. Now, we added the ability to clear the noise, and separate the authentic and inauthentic in your scan. Would you like to see only the real profiles in the conversation? Would you rather identify just the fake ones and look at what they're saying? You can do any of the following with Cyabra's new authenticity filter, allowing you to filter the entire dashboard according to the authenticity of the profiles in your scan: green for real, red for fake, yellow for undetermined. Whether you want to identify the inauthentic accounts impacting the conversation and remove them, or examine just the authentic profiles and conversations, we got you covered.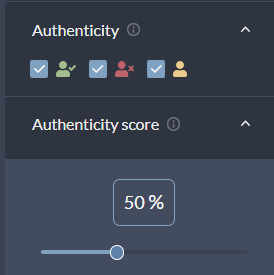 Notice the authenticity score: Cyabra's ability to determine the authenticity of profiles on social media is based on hundreds of different parameters included in our NLP model. However, you can always allow the model less or more room for error: The higher the score is, the more certain our model is of a profile's inauthenticity
Language Filter
If you speak it, we can scan it! Cyabra's language filter allows you to filter the entire dashboard by the languages used to discuss the topic you've scanned. Cyabra's platform includes any spoken language – if it's part of an online conversation, we can identify it. 
Cyabra's AI can also measure positive and negative sentiment in any language. So, even if you don't speak a language, you can be certain in our ability to decipher it.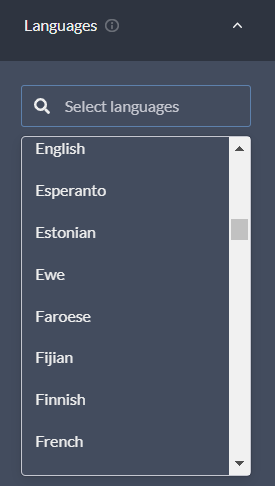 Creating Customized Communities
While Cyabra always created clusters and customized communities based on topics, connections, authenticity, narratives, hashtags, engagements, shares and many others, now you can create your own customized communities and add any profile you see on the dashboard to your own customized profiles list, and examine only the profiles you're most interested in. Use the new Communities icon on the left to see how it's done!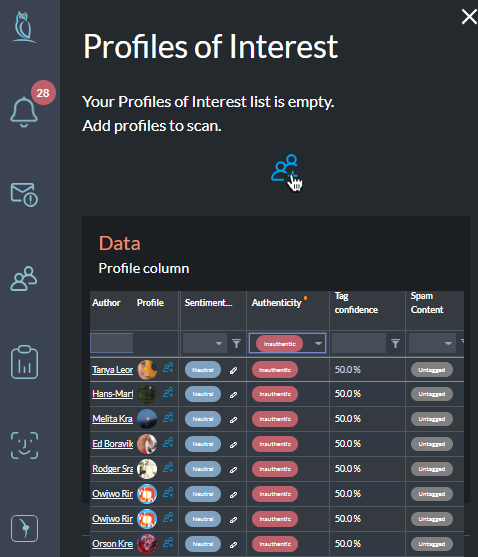 Cyabra's Platform to the Rescue
Cyabra's comprehensive suite of tools offers the resources to navigate the digital landscape with confidence as it provides valuable intelligence and assists companies and organizations to make informed decisions, identify fake discourse, mitigate risks and protect online reputation. With advanced features and cutting-edge technology, we help our clients monitor and analyze online conversations, identify potential threats, and stop the spread of disinformation. 
Learn what Cyabra can do for your business or organization – contact us to set up a demo.